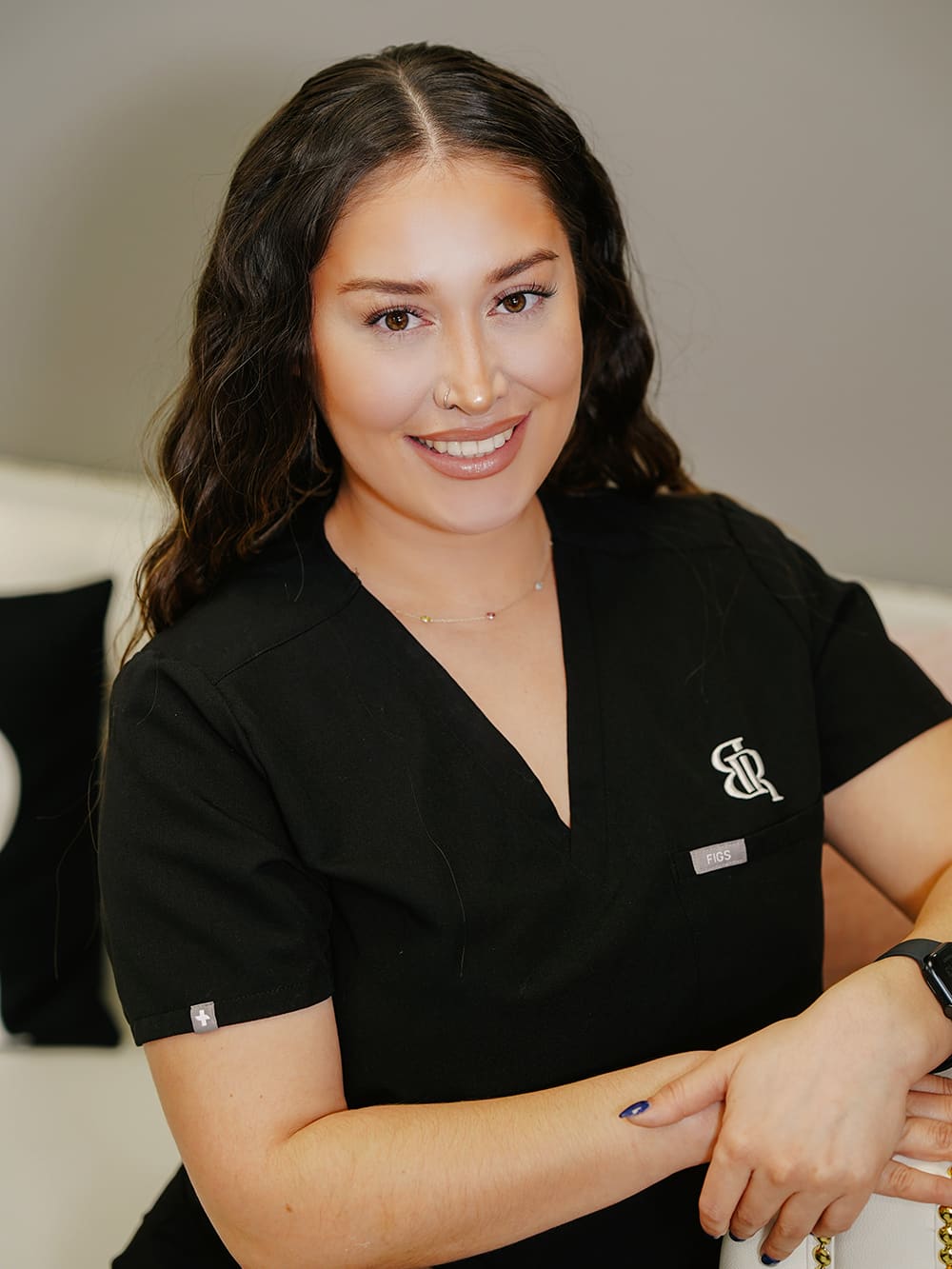 Hi! I'm Ivy, a licensed esthetician. I wanted to give you all a rundown of how I came to love helping others make their skin look bright and beautiful!
My skin journey started when I was a pre-teen dealing with hormonal acne. I started to use makeup to cover it up instead of taking proper care. It wasn't until I turned 14 that I started to really care for my skin and wanted to clear it up.
I had my quienceñera coming up. My mom began purchasing skin care kits with the hope that I would use them and that they would work. There were some products that did work, but others dried me out and made my acne more inflamed. I ate fairly healthy and I wasn't in any active sports to pinpoint my acne triggers. So, I continued to use what she brought home and hoped it worked.
It wasn't until I hit my mid-twenties that my acne got out of control! I mean, every part of my face was covered with inflamed pimples, even down to my neck. It affected my daily life, I had no confidence in myself, and I let my acne control me and my thoughts. It got to the point where I stopped taking pictures and didn't want to go out with my friends. But I never sought out real professional care by an aesthetician until I went to school to learn how to heal my own skin.
In esthetician school, we immediately began practicing with each other. Our kit included IMAGE skincare. It was the first time I started using a professional line of skincare products. My acne seemed to be stagnant, not getting worse but also not improving.
After some time at the school, I learned about Accutane, known as an oral Isotretinoin, and I decided it was for me. I went to a dermatologist and told her about my acne struggles, and she also agreed that Accutane could be beneficial for my type of acne.
Now, this medication is no joke; I did extensive blood work monthly and pledged not to conceive while on treatments because of the serious birth defects it can lead to. I am glad I did it as an adult, because some of the symptoms can be difficult to handle for teenagers (who commonly take this treatment). It can trigger depression, anxiety, and in serious cases, suicidal thoughts. There are many serious side effects during and even post-treatment. I personally experienced a few of these serious side effects, but it was great to have the support of my friends and family. My treatment course was six months, which worked for me. Everyone is different and some even do this treatment twice.
After my treatment course, I struggled with very dry skin; it felt thin. By now, I had graduated beauty school and soon began working at a medical spa, where I was fortunate to try many advanced treatments and use pharmaceutical skincare. I wasn't able to treat my scars until after the recommended amount of time, which is six months to one year. Once the recommended time had passed, I was able to start treating my acne scars.
The first series of skin treatments I did was microneedling. I loved my results! My skin looked so much smoother, and my scars were less visible.
Sometimes after acne scarring, patients can end up with hyperpigmentation or dark spots. That happened to me as well. That's when I began to add to my skincare regimen to prevent further discoloration, and started using retinol (obagi skincare and skinceuticals). At this point, I was entering my late twenties, and I began to restore my skin, aiding it back to health with various treatments and products.
Now, as I'm approaching 30 this year, I have new skin goals. My skin has changed so much within the last 15 years and been through a lot. Having gone through my acne journey, I still feel like my skin isn't what it used to be–my laxity is different, the skin is not as supple. I can tell the skin around my eyes is thinner, and there are more fine lines.
The goal is to reverse my skin's aging and trick it to age backwards. My skincare regimen will be modified too. I am going to change my routine for more anti-aging and increase my use of retinol, while still using products for pigment prevention. I plan to additionally implement advanced radio frequency (RF) microneedling treatments and begin laser treatments.
My current AM skin care regimen is Hydrating cleanser, Complexion Renewal Pads, CE Ferulic, Essence Phyto Mist, Phyto Corrective Gel, Triple lipid, and SPF 45. I modified my PM routine to Gentle Cleanser, Exfoliating Polish (twice a week), Essence Phyto Mist, Hyaluronic Acid, and a pea-sized amount of 0.5 retinol. I finish with Hydrating Cream.
Note: this is what works for me, but may not be exactly what you need! Please discuss any treatments with your practitioner. I am happy to answer questions as well.
I look forward to 30, and the new decade of my life; but that doesn't mean I want to look it! I'll keep you posted in 6 months on how my skin has changed, with further details of treatments I've done.
Till next time!